Explosion-proof High Speed Bullet Camera (Mantaray)
Model: TPMC-Ex-S1080P
Markets
Certifications
 
If you need the best explosion-proof camera out there, The CCTV Pro has the perfect solution for you. It's our very own Mantaray high-speed bullet camera, perfect for any rough and explosion-filled environment.
Description
Size Guide
Reviews (0)
Store Policies
Inquiries
Description
Description
Made To Withstand
An explosion-proof bullet video camera should be made from the hardest, most durable material. That's why Mantaray has an outer casing of 304 stainless steel. Explosion, dust, water, and other liquids can't do anything to the casing. Moreover, it is 100% rustproof.
In addition, the camera uses toughened, ultra-clear, and explosion-proof glass. The flux rate of the glass is at 96%. Furthermore, the glass comes with an invisible nano wiper. Neither oil nor water will stick to it, and it's impervious to dust and dirt.
Explosion-Proof Bullet Camera Format And Recording
The Mantaray has a unique lens design, where the lens is separate from the infrared lamp. That way, it completely eliminates the infrared halo and records clear and vivid imagery at night. The camera resolution is 2 megapixels, perfect for capturing high-quality videos. It can handle H.264/H.265 video coding and even supports dual streaming. In addition, the operating system contains advanced video compression algorithms. They help the video transmission go smoothly, with the images staying clear and fluid.
The infrared light switches off automatically if there is no visible light. The cut-off filter also shifts between daytime and nighttime. In other words, Mantaray can record clear images at any point during the day.
If you want to view the videos remotely, the Mantaray has got you covered. This explosion-proof camera supports remote viewing over IE. Furthermore, it supports a dynamic IP address for clear viewing at all times.
In order to achieve all of that, Mantaray has a powerful 3.0 GHz Quad-Core CPU. More importantly, it comes with 4 GB of storage memory and a 2.1 sound card.
Plenty Of Extra Support For Explosion-Proof Camera
Mantaray, more than any other explosion-proof camera, has a lot of extra benefits to offer. For instance, you can continue to adjust both the bit rate and the frame rate of the camera. The bit rate can vary between 50 Kbps and 8 Mbps. On the other hand, the frame rate can go anywhere between 1 and 30 (or 1 and 20 with some models).
The device's Input/Output interface can connect with any other security equipment in your home. Moreover, it supports any Ethernet interface between 10M and 100M. Clients can control the system through a transparent channel, and any number of users can visit at the same time.
In addition to all of that, Mantaray can produce Snapshots, supports local video, and dynamic detection of motion. Moreover, you can connect it to the input and output of your alarm system as well as pre-record the alarms.
Application Environments
Because of its unique design, the Mantaray explosion-proof bullet camera is perfect for dangerous areas. In other words, any areas with lots of flashing lights, dust, dirt, and, of course, explosions. It's a great fit for any factory that produces mixtures made of IIA, IIB, and IIC flammable gases. Moreover, it works well near any machinery that lets out steam or a mixture of air and flammable dust.
Some applicable environments include oil rigs, coal mines, gas stations, chemical plants, oil storage areas, and steamships. But the camera will work just as well in any environment that produces firecrackers, machinery, steel, medicine, food, and both aviation and military equipment.
TPMC-Ex-S1080P TECHNICAL SPECIFICATIONS
1. Made by corrosion-proof 304 stainless steel.
2. H.264/H.265 video code, support dual stream, AVI format.
3. 5MP@15 FPS, 4MP@15 FPS;3MP and below @30FPS
4. Fixed or vari focus lens optional.
5. Bullet IPC explosionproof level : IP 68.
6. POE function optional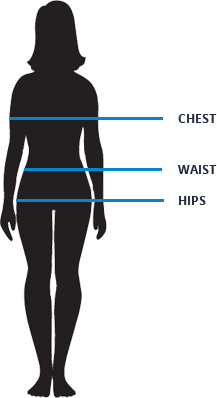 | size | chest(in.) | waist(in.) | hips(in.) |
| --- | --- | --- | --- |
| XS | 34-36 | 27-29 | 34.5-36.5 |
| S | 36-38 | 29-31 | 36.5-38.5 |
| M | 38-40 | 31-33 | 38.5-40.5 |
| L | 40-42 | 33-36 | 40.5-43.5 |
| XL | 42-45 | 36-40 | 43.5-47.5 |
| XXL | 45-48 | 40-44 | 47.5-51.5 |
General Inquiries
There are no inquiries yet.
RELATED PRODUCTS
---